Patient no-shows have a tremendous negative impact on a practice of any size. Keeping the no-show rate under control translates into increased office staff efficiency, improved health care, patient satisfaction, and last but not certainly least, increased practice revenues. Our research has established that patient reminder calls decrease office no-show rates, increase overall office productivity and increase revenue.
Call confirmation service is geared towards providing a premium value added service to users of CureMD's Health Information System. This service will constitute of a human calling up patients scheduled for a defined period of time (next week, next 24 hours, etc.) and confirming canceling or rescheduling them.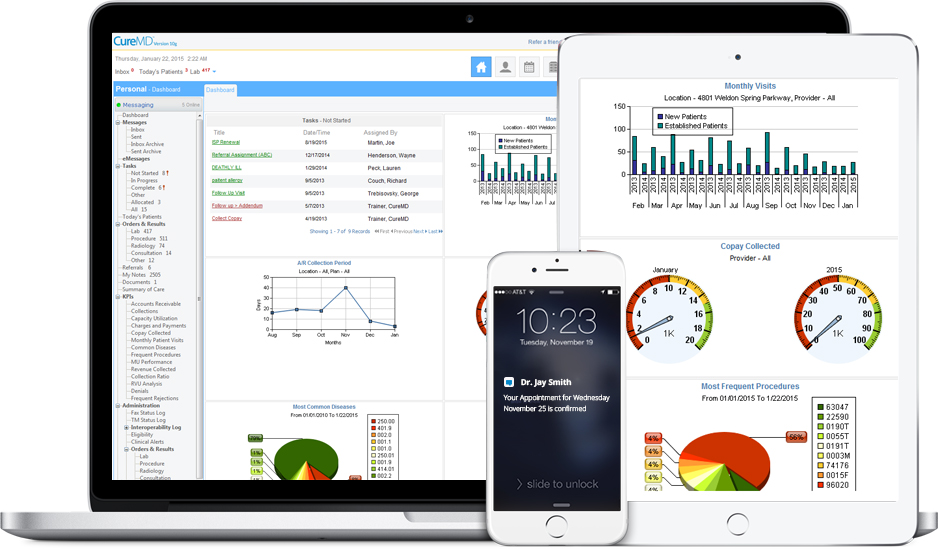 This service includes the following facilities:
Call scheduled patients, confirm their availability for the scheduled slot and mark it as such through CureMD's Schedule Management Module.
If scheduled patients want to cancel their slot, then mark the appointment as cancelled through CureMD's ADT screen, so that the doctor's office can schedule other patients for those slots.
If scheduled patients want to reschedule their slot, then reschedule the appointment accordingly, so that doctor's office can schedule other patients for the slots rendered empty after the reschedule process.
Verify demographic, insurance information and update changes.
Follow-up Appointment Reminder & Scheduling
Your dedicated practice representatives will monitor patients by disease groups and manage their appointment schedules accordingly. The patients will be sent reminder letters letting them know that they are due for a check up or other similar activities. A practice news letter along with other miscellaneous letters will also be mailed out to your patients as required.